Top 10 Reasons to Hire Life Science Staff during Summer!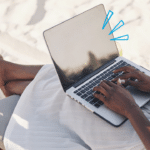 Companies mistakenly assume that hiring new tech talent is unfavourable in the dog days of summer because experienced candidates are often harder to come by.
Is that really true?
Here are ten reasons why summer could actually be the best time to hire experienced Life Science staff.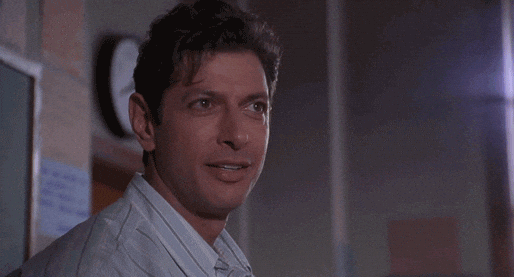 1. Rise above limited competition:
A summer hiring slump opens up a window for savvy employers. You can gain a competitive edge by boosting recruiting during this off-peak period and securing top Life Science experts that other companies might overlook.
2. Capitalize on Reduced Project Workloads:
The summer usually signals a lull in project demands, which is the perfect time to hire new people. It's easier to provide comprehensive training when there's no impending deadline, ensuring a smoother integration of new hires.
3. Enhance Knowledge Transfer:
A diversified team with experienced and junior members can benefit greatly from strategic summer hiring. A relatively quiet summer allows experienced hires to mentor new people, fostering the development of your Life Science department through proactive knowledge and skill transfer.
4. Engage with candidates seeking change:
Many professionals go through a transition period during the summer. By actively recruiting during this period, you'll have access to candidates who are in a change mindset and open to new opportunities, eager for career growth or a change of scene.
5. Prepare for year-end projects:
Summer hires have the advantage of getting familiar with your systems, processes, and projects before Q4. When year-end projects need extra help, they're fully integrated and ready to help.
6. Dodge the post-summer hiring rush:
Don't get caught up in the recruitment frenzy that hits in September and October. By proactively securing Life Science talent during the summer, you'll have top candidates on board before your competitors even start their recruitment drives.
7. Benefit from a faster hiring process:
With fewer candidates and less internal competition, summer offers the potential for a faster, streamlined recruitment process. You'll be in a position to conduct interviews more efficiently and extend offers faster, securing the best talent before the recruitment rush begins.
8. Tap into passive candidates:
Summer hiring allows you to reach out to experienced Life Science professionals who are open to new opportunities, but not actively seeking jobs during the busy autumn months. By starting your hiring process early, you have the chance to engage with these passive candidates, opening up conversations about potential roles.
9. Build a robust talent pipeline:
The summer is a great time to engage with qualified professionals, even if there are no immediate vacancies. You can establish and nurture connections, creating a pre-screened pool of candidates ready to tap into when the need arises in the autumn months.
10. Optimize Time Management:
Summer can offer more flexibility for both hiring managers and candidates. With fewer internal meetings and deadlines, hiring managers can focus on engaging with Life Science talent. Candidates, in turn, are more available to explore opportunities, unencumbered by stand-ups, sprints, and internal meetings.
Seizing the summer opportunity:
The summer period, often overlooked as a prime time for hiring, could be your secret weapon in securing experienced Life Science staff. By taking advantage of this period, you can dodge the hiring frenzy of the fall, engage with a broader pool of candidates, and set your team up for success as the year-end approaches. So, let the competition take their summer nap while you stay ahead, actively and strategically building your Life Science team.